We here at MicroForests are diving into a new project for the upcoming Mid-Autumn Festival Season! We are excited to announce that we have officially launched our newest product – Green Hampers!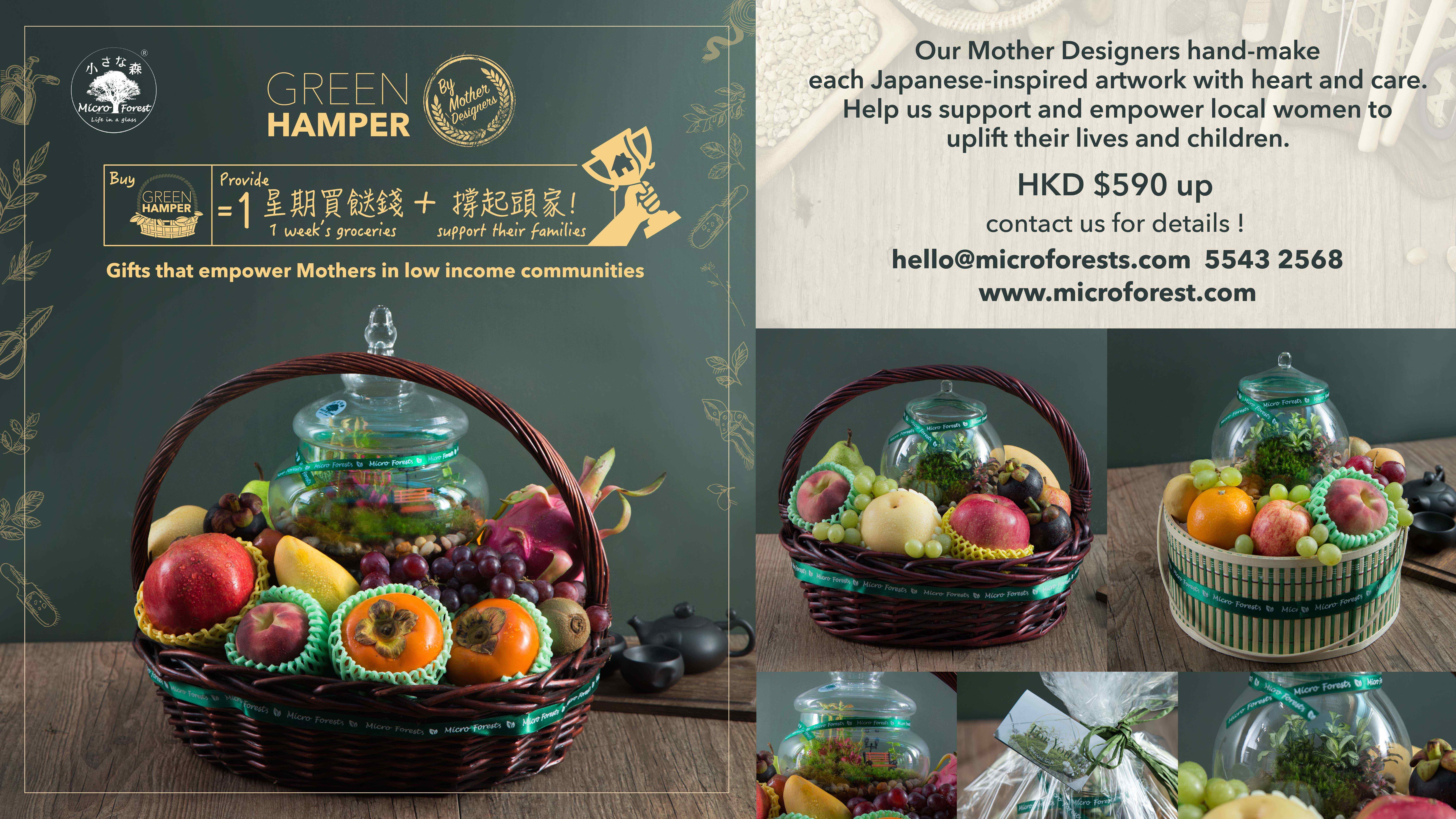 "Hong Kong threw out more than 1.85 million mooncakes" in 2014, and many companies, such as HK Broadband Network, are recognizing the large amount of traditional moon cakes wasted. Follow their lead and take a "no moon cake" policy this year. We have a good alternative to moon cakes for you!
These Green Hampers give a new meaning to Mid-Autumn Festival giving, with each hamper representing good health, fortune, and the beauty and longevity of nature! Our environmentally-friendly additions are a "green" way to celebrate the season, with festival fruits and a unique, handmade MicroForests artwork.
With each purchase of a Green Hamper, the Mother Designer who created your hamper will receive one week of groceries! Benefit yourself and benefit others, while spreading the happy spirit of the season.
Click out more here.