MicroForest DIY KITS
DIY kits are a great and easy way to add a little bit more green into your life! These kits are designed so that when purchased, you can create your own plant terrarium; therefor each kit carries a unique design.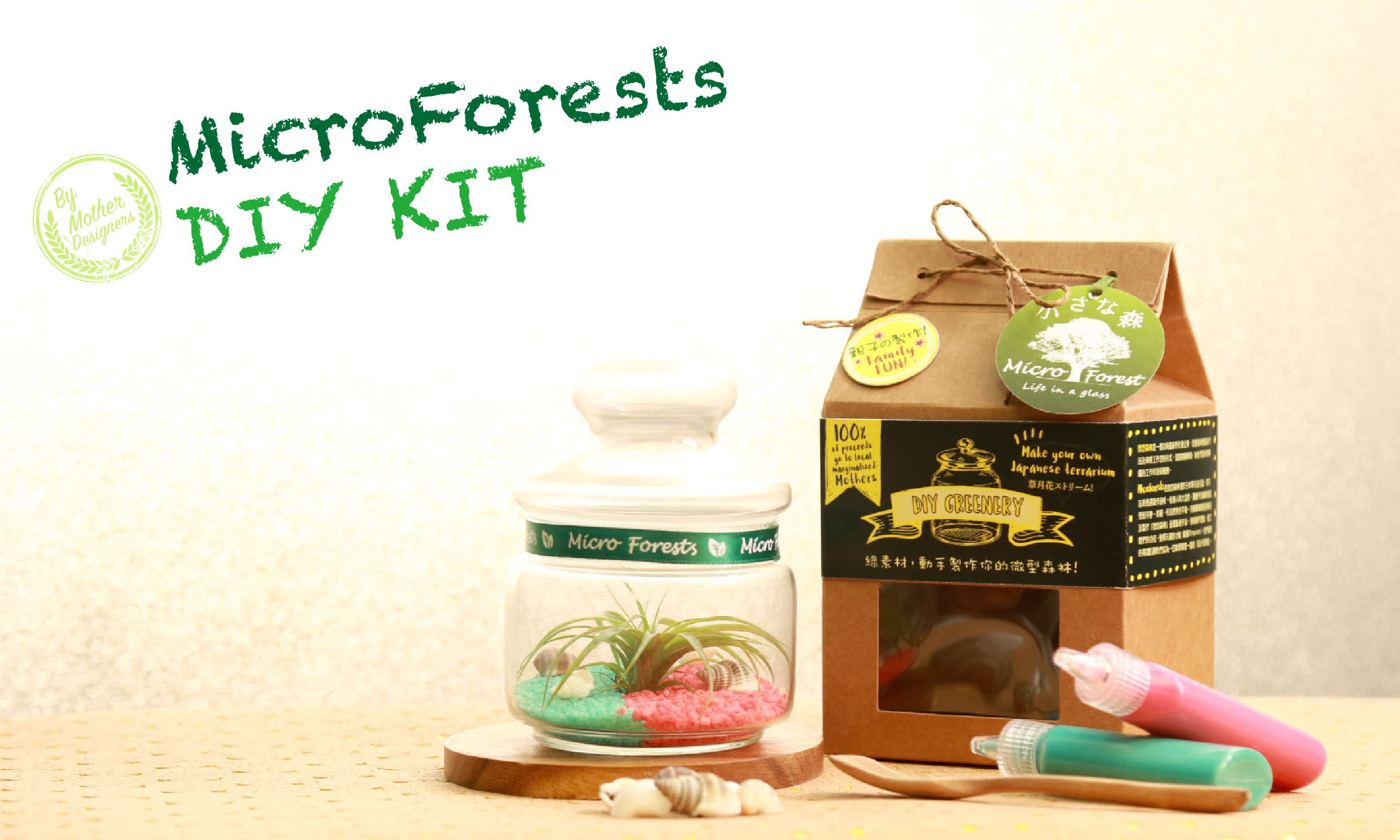 These kits also make great gifts for any occasion. With our eco friendly materials and each set hand packed by MicroForest's mothers, they not only provide a fun and creative new activity, but you also empower and help low income, single mothers integrate back into the workforce.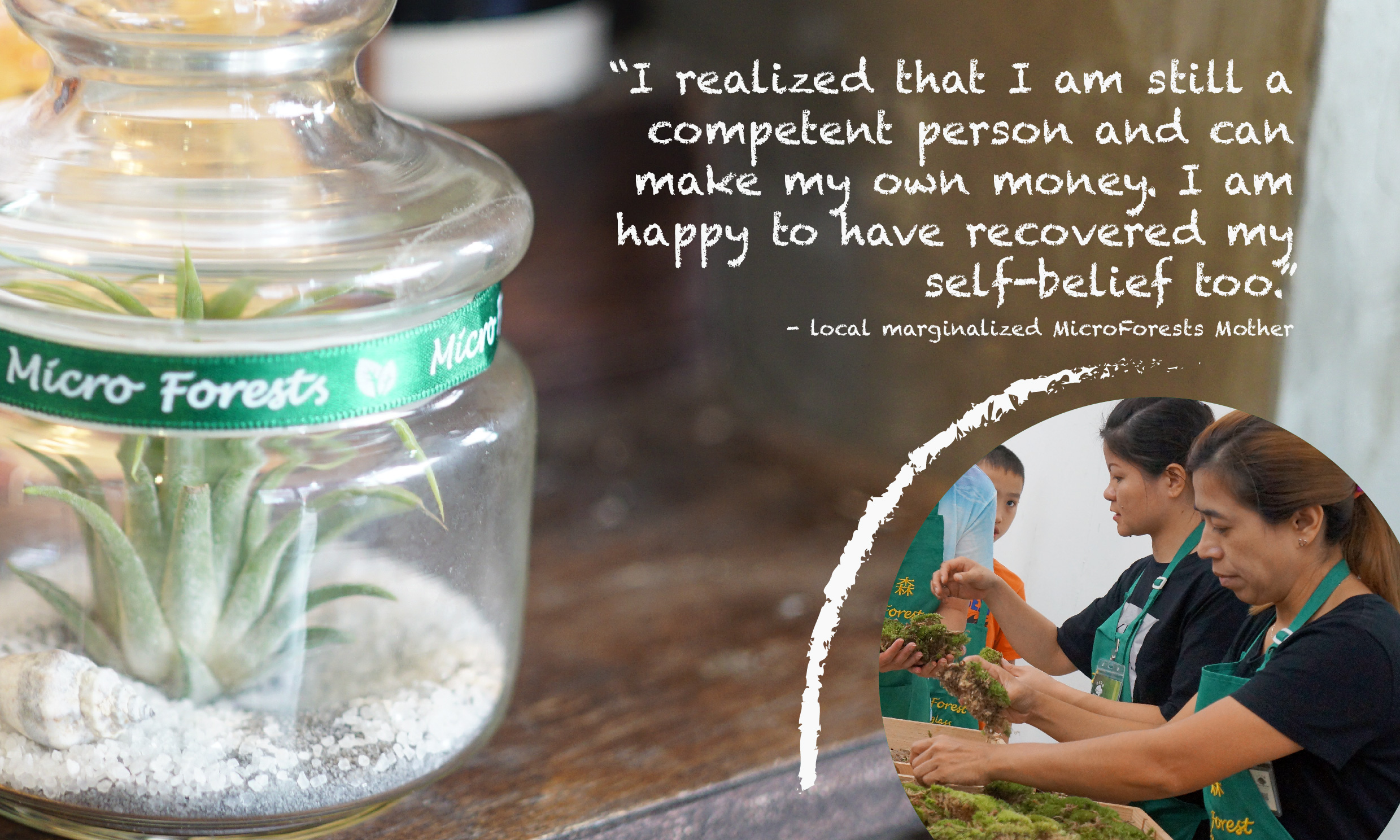 OUR DIY GREENERY KITS
Everything in this DIY Kit is special: from the handcrafted packaging by our Mothers, to the intricate unique designs created by YOU!
If you do not have a green thumb, never fear! This is the easiest plant you will ever need to take care of.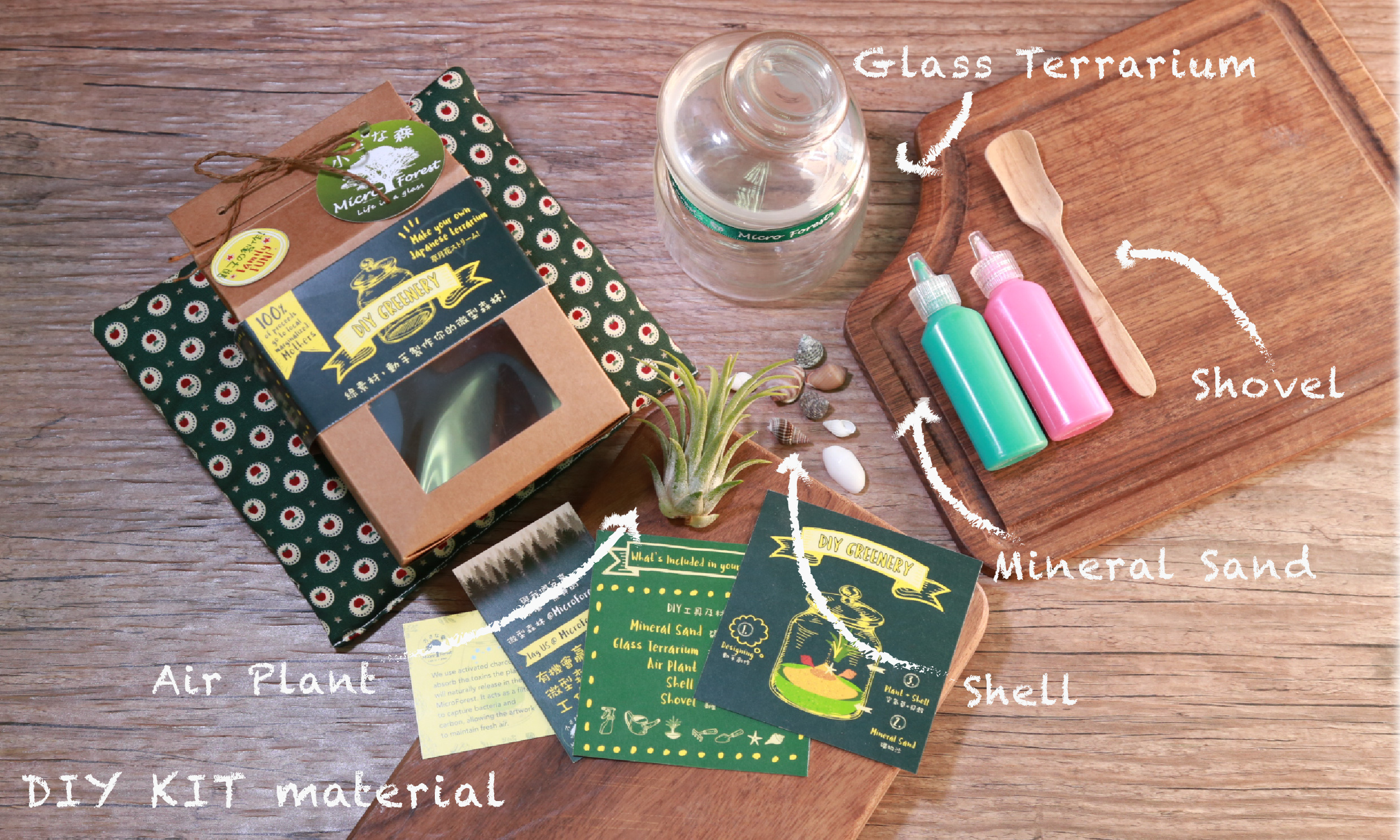 DIY KIT is launched now, let's check out here.