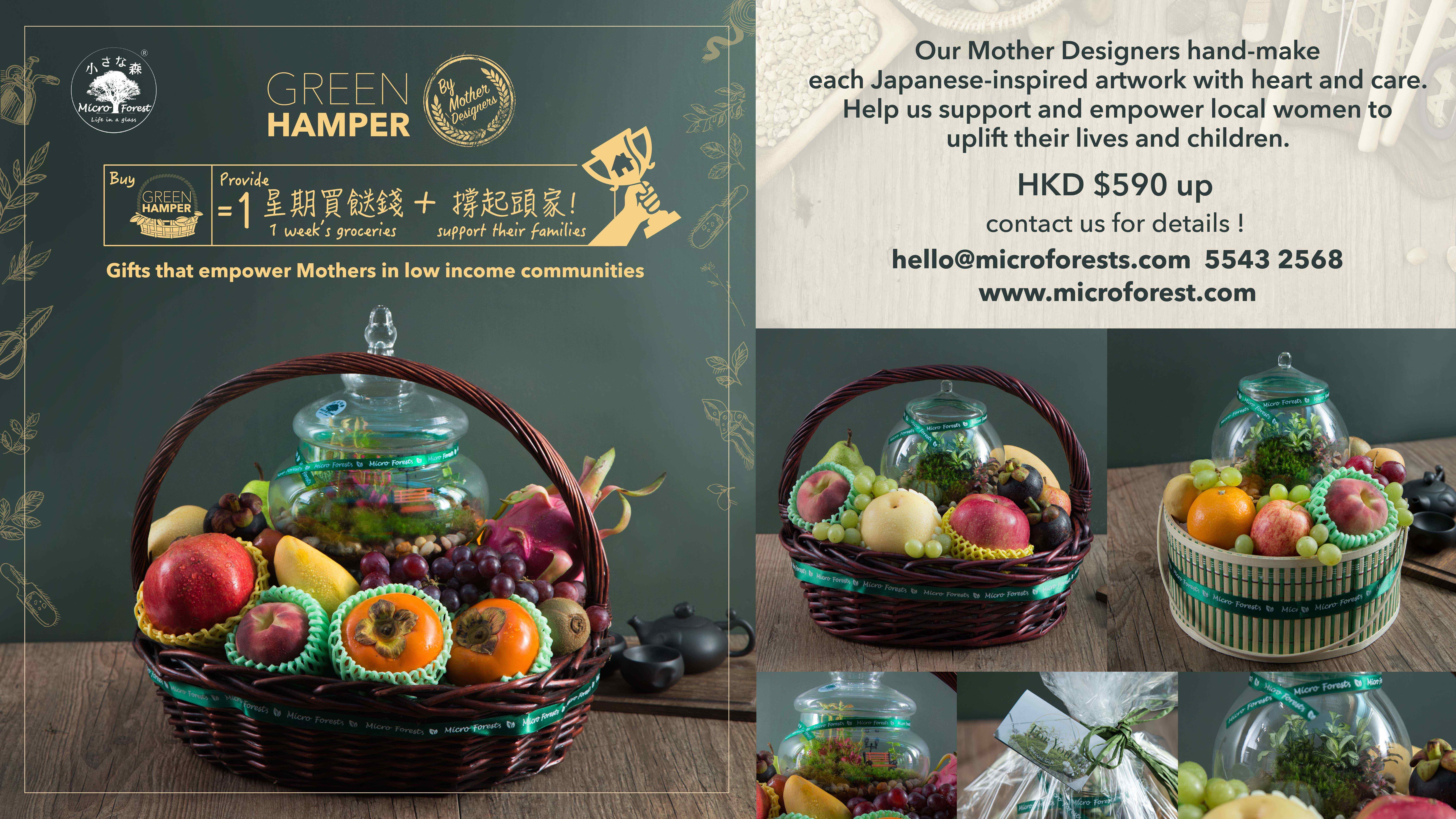 According to Green Power's survey, over 1.85 million mooncakes were thrown out last year. Food waste is a problem, as Hong Kongers generate over ten thousand tonnes of waste every day that puts a lot of burden on our environment.
Green Hampers make the perfect gift anyone that wants to support our environment while helping low-income mothers. The Green Hampers represent a healthy lifestyle, good fortune, and includes a Microforests artwork that is a beautiful piece of nature encompassed in fine glass.
These Green Hampers give a new meaning to Mid-Autumn Festival giving, with each hamper representing good health, fortune, and the beauty and longevity of nature! Our environmentally-friendly additions are a "green" way to celebrate the season, with festival fruits and a unique, handmade MicroForests artwork.
With each purchase of a Green Hamper, the Mother Designer who created your hamper will receive one week of groceries! Benefit yourself and benefit others, while spreading the happy spirit of the season.
Price:HKD $590 up (we provide tailor services, please contact us for more detail!)
Order Form
Order Online
Bulk Order