MicroForests are a great way to add a little greenery and life to any indoor environment. While the norm is flower arrangements, they are costly and need weekly replacement. Our MicroForests artwork require minimum care and brings harmony and balance to any room. Whether it is a retail shop, gym, hotel or office, we can specially design a line of MicroForests that suit your corporate needs.
Contact us for more information on how we can help you beautify your space. We will respond within 2 business days.
Our Mother Designers are well trained for different scene design projects. 
Microforests art exhibition at the Jockey Club Creative Arts Centre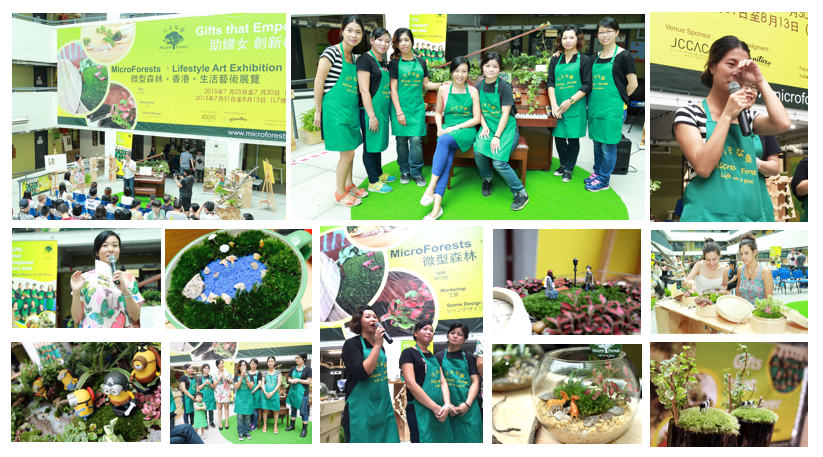 ---
Scene Design Enquiry Form